We proudly support
the Fijian Drua
Our commitment to Fijian Rugby
Fijians are known around the world for being extremely passionate about rugby.
Rugby is Fiji's national sport and our island nation is the reigning Olympic gold medal winner in the Sevens code of the sport.
In the 1st XV division, Fiji has qualified for every Rugby World Cup championship in modern rugby history.
Indeed, Fiji consistently ranks in the Top 12 rugby playing nations in the world and for a small island nation, it is an impressive feat.
In the Southern Hemisphere, Super Rugby is the most sought-after league for premiere regional clubs in New Zealand, Australia and after South Africa exited, the Pacific islands.
It has been followed with keen interest by many Fijians since its inception in 1996, with fans all around the country.
Despite the many Fijian players that have played in New Zealand and Australian teams over the years, Fiji only joined the Super Rugby franchise 26 years later in 2022, with the debut of the Fijian Drua. 
From its very first season, Drua players have been showcasing again and again to the world the natural athleticism, skills and passion that Fijians possess for rugby.
To effectively compete with and beat the best rugby teams in the world, the Fijian Drua has to be adequately resourced and financially supported.
That's where sponsors come in with their contributions to the organisation.
VT Solutions is extremely proud and grateful to be the Technology Partner for the Fijian Drua.
Our collaboration with Fiji's own Super Rugby team means that the Fijian Drua have access to the best-in-class technology solutions, support and services – all year round.
Our sponsorship not only covers technology solutions for the franchise, we also contribute to initiatives that enhance the well-being and welfare of players and their families.
As the proud technology partner of the Fijian Drua, we bleed blue all day, every day in VT!
      Toso Drua, Toso Viti, Toso Kece!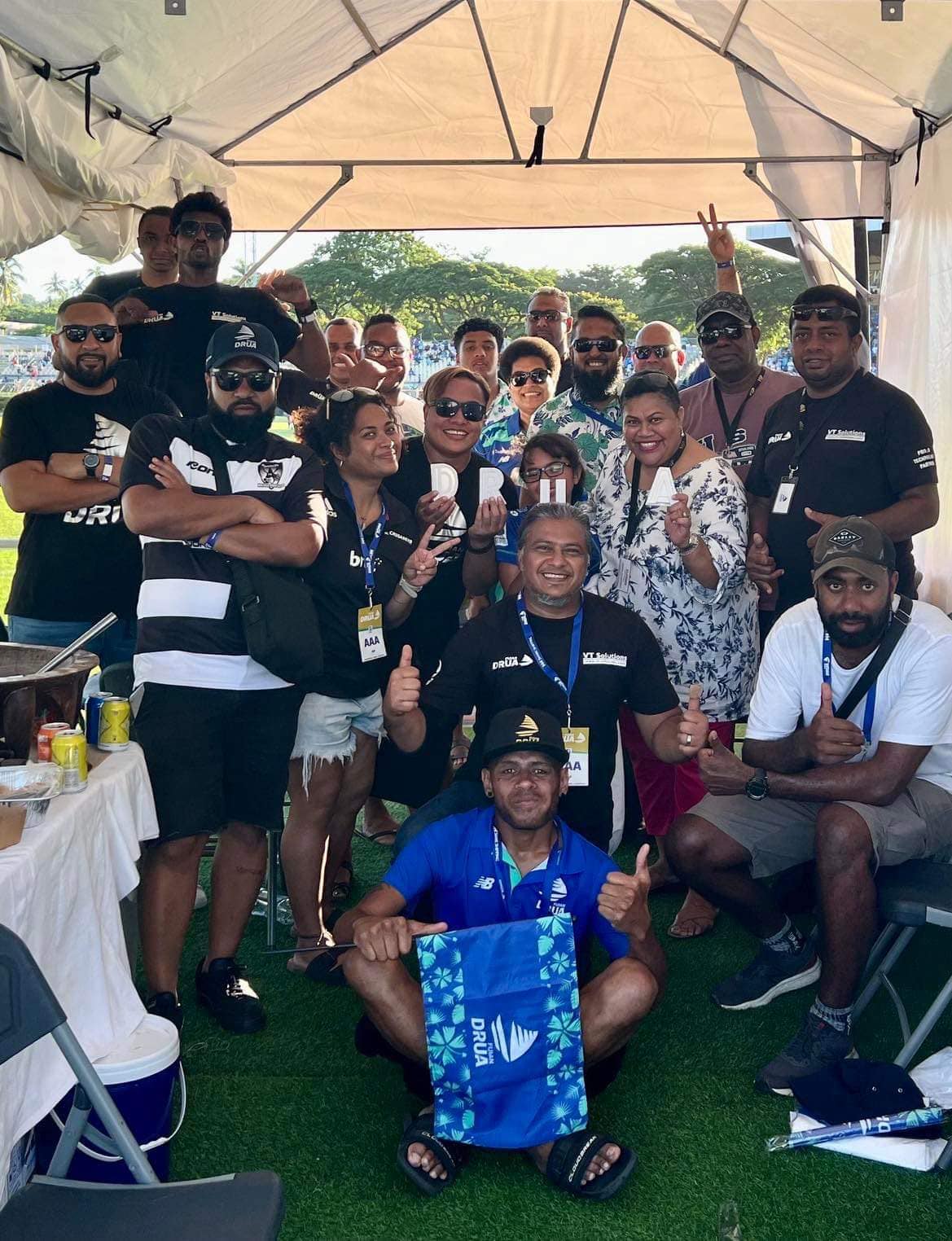 VT vuvale (family) celebrate Drua's historic win over Crusaders in Lautoka in March 2023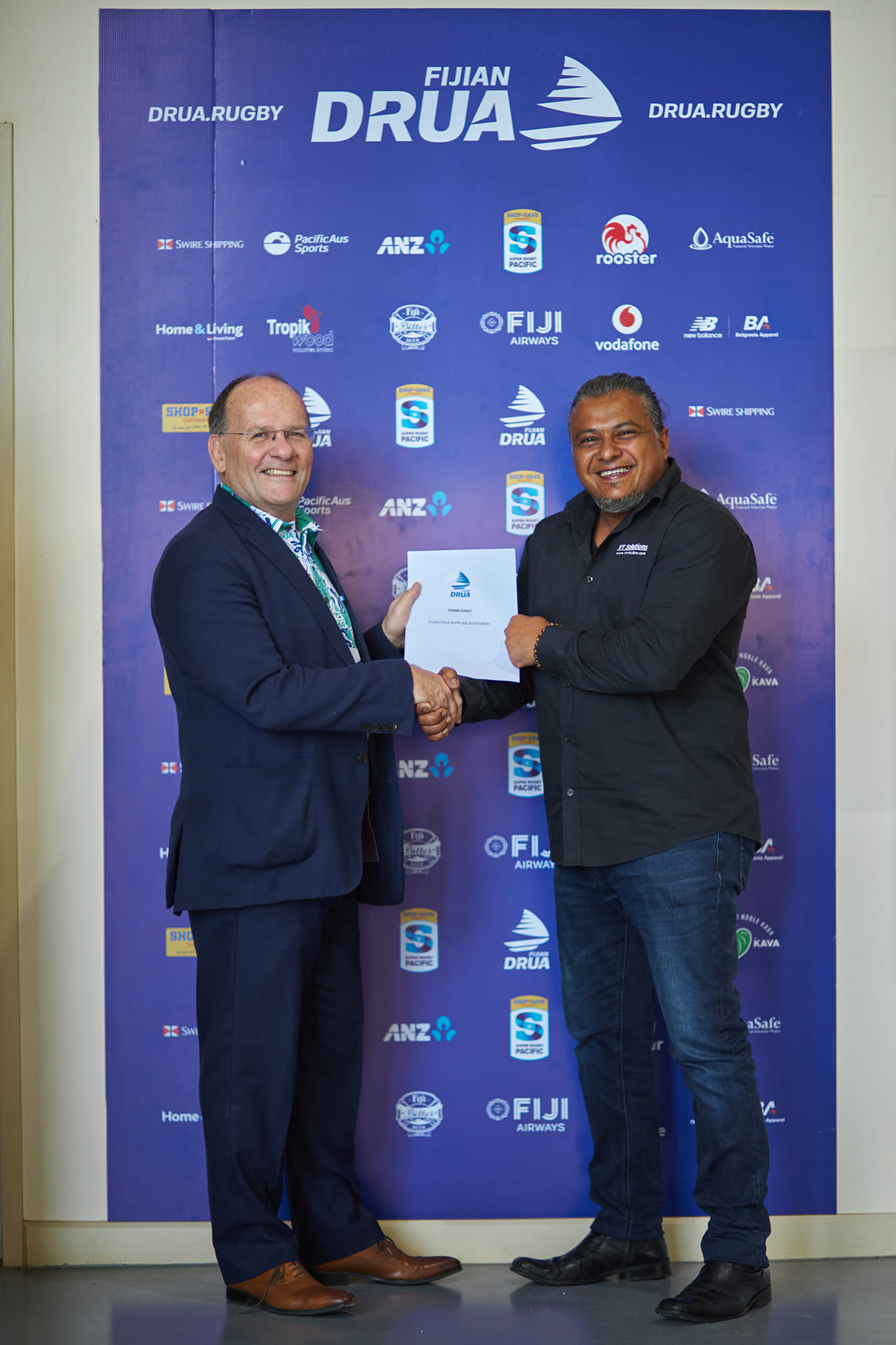 VT Solutions Managing Director, Shailesh Sharma, signed the sponsorship agreement with Drua CEO, Mark Evans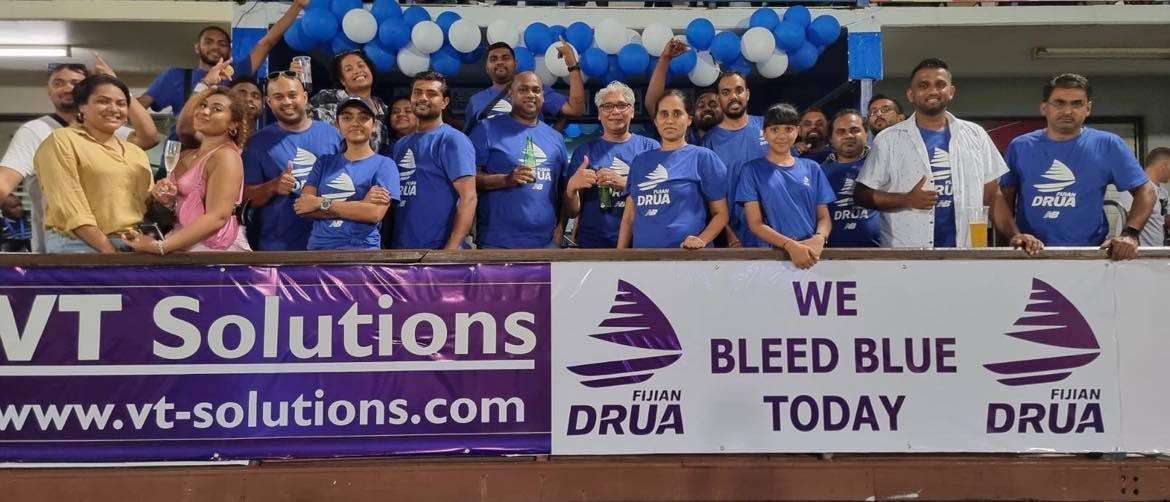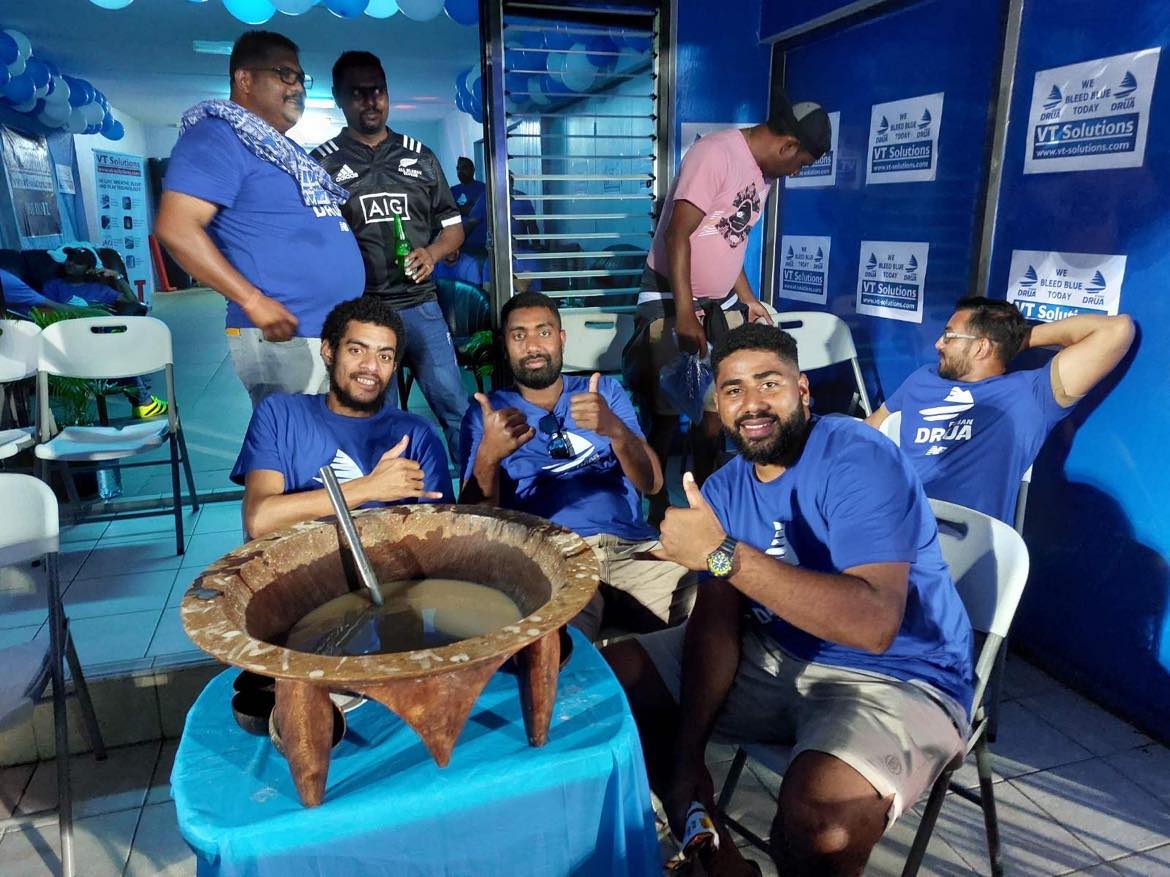 VT vuvale (family) support Drua at Fiji's National Stadium in Suva in 2022